We've shifted!
Don't worry - it's still us team Fleawhere.
We just thought we should give our trusty old site here at fleawhere.com a break - it has been serving you for the last 6 years! Our events and spaces are being listed on our brand new platform.
Check it out now!
book your fleawhere booths!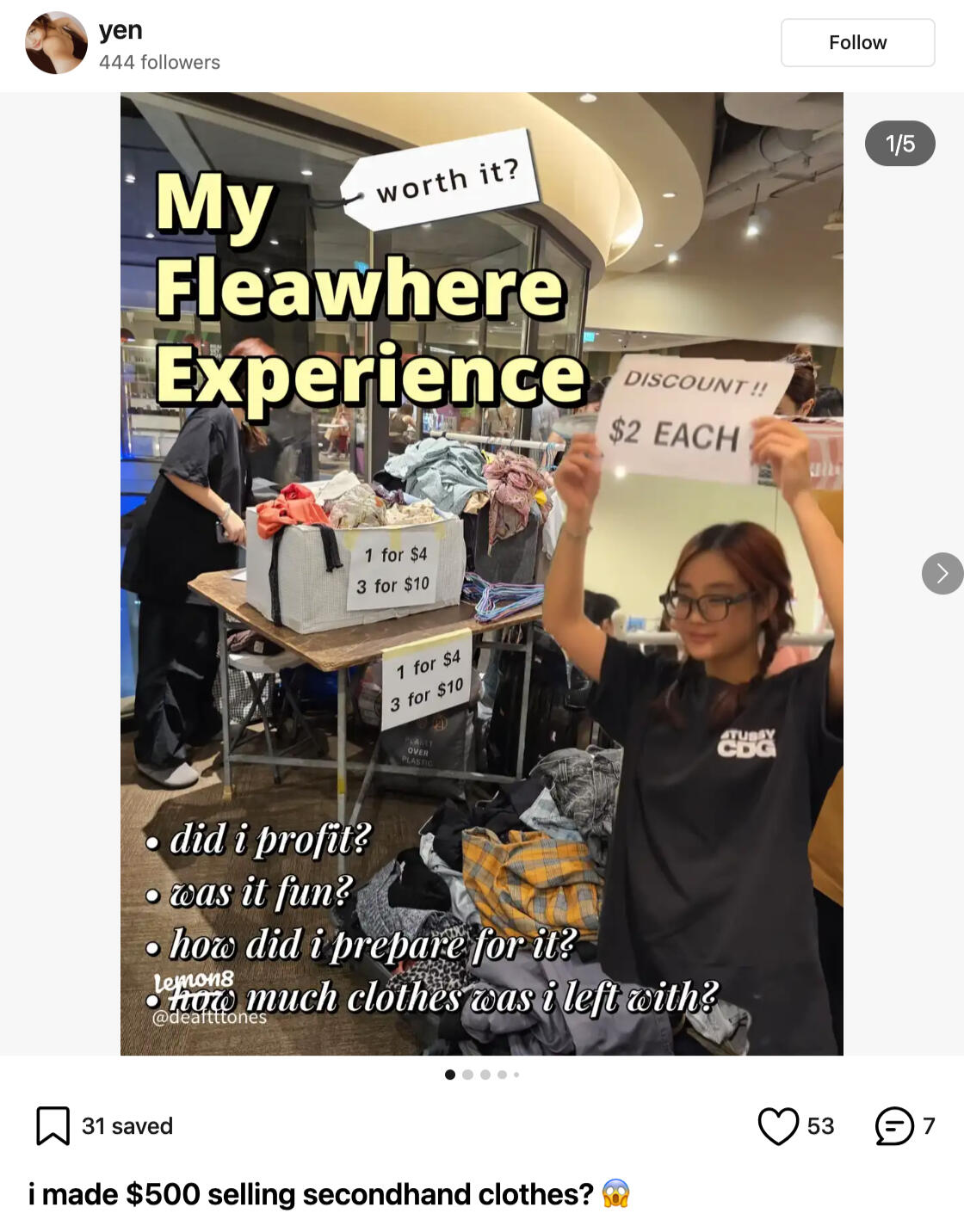 FLEAWHERE @ GR.iD
Declutter your closet and make space for the latest in fashion with FleawhereDive into thrifter's paradise and refresh your wardrobe without breaking the bank. The possibilities are endless with us at Fleawhere and you might just end up taking home treasure that you would have never expected to find. So what are you waiting for? Come on down and see for yourself!Daily | 12pm - 8pm
📍 #B1-11 GR.iD, 1 Selegie Rd, Singapore 188306
want to shop more?
fleawhere at
tekka place
Spruce up your wardrobe while staying within budgetLocated a quick five minutes away from the heart of Singapore's arts disctrict and Rochor MRT, Fleawhere at Tekka Place features a curated selection of pre-loved clothing from some of your favourite brands! We're talking Love Bonito, The Editor's Market, Closet Lover, Zara and many more!Every Thursday to Sunday | 12pm - 8pm
📍 Basement 1, Tekka Place Main Building, 2 Serangoon Road, Singapore 218227
Stay Updated ☻
Join our newsletter for the latest updates.